Control4 Smart Home: The Ultimate Solution for Builders
Take Control of All the Technologies in Your Home with the Control4 Halo Remote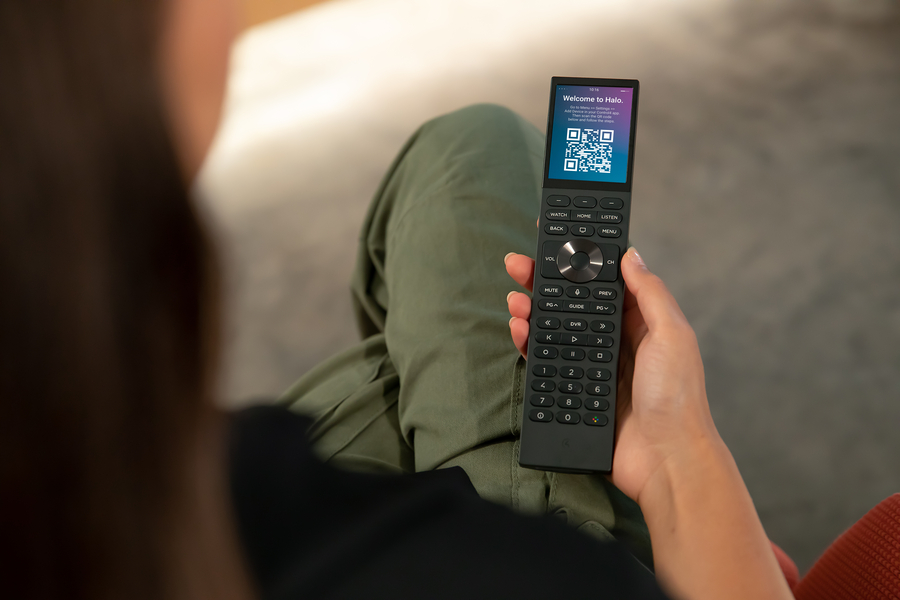 Over the years, Control4 has become a leader in the smart home industry. The company is one of the most widely used smart home systems, loved by homeowners because of its convenience, sophistication, and versatility. So, it only makes sense for builders to incorporate a Control4 smart home system into their construction projects, particularly after the launch of its new Halo remotes.
The Halo remotes take the home automation experience to the next level because of their exceptionally user-friendly interface and stylish design. Read on to discover all the essential features that make Control4 a perfect fit for all your construction projects in Atlanta, GA.
SEE ALSO: Control4 Chime: The New Standard for Smart Video Doorbells
A Central Hub for Single-Handed Operation
The newly launched Halo remotes connect to all home technologies at once, offering single-handed operation of the entire home from one central hub. Whether you want to use the AV system, adjust the indoor temperature, or control the lights, the smart remote can perform all home operations with a single button press. The user-friendly interface comes in an ergonomic design, featuring backlit buttons that enable users to locate the remote, even in the dark.
Perfect for tech-savvy users to home automation novices, the Halo remotes cater to the needs of all, making them the ultimate solution for smart homes.
Voice Control for Added Convenience
Besides offering a user-friendly interface, the Halo remotes are a convenient solution with voice control capabilities. Whether you need to lower the shades or dim the lights, with a single voice command, you can change scenes in the room according to your preferences.
The high-performance remote functions flawlessly on Apple TVs and Xfinity boxes, just as well as Siri or Google Voice Assistant. Even if the remote goes into sleep mode, all you need to do is press a single button, and the remote will kick into action, immediately executing the given command.
Colored Display for Extensive Customization
Home automation is all about customizing technologies to elevate the lifestyle of homeowners. And the Halo remotes factor in custom control with the colored display. The 2.8-inch screen gives a graphical view of all home devices and features alongside custom buttons with labels offering immediate identification and execution. You can also create color-coded shortcuts that make it much easier to control media, shades, lighting, or other smart home technologies with a single button press.

Keep your clients satisfied by adding Control4 smart home systems to your construction projects. Sunbelt Technology is a certified dealer of Control4 and can help you with the implementations. We are the leading integrators in Atlanta, GA. Get in touch with our experts by calling (404) 236-0007 or filling out an easy online contact form.