Control Meets Elegance
The technology behind your home automation system is only as good as the device that allows you to control it. Once we have integrated your new smart home with intelligent systems, the fun parts is taking control of any of those systems with the magical touch of a simple elegant device. The true measure of wizardry (afforded you from a broad range of devices) allows you to control all the systems in your home seamlessly, while the technology behind them remains completely hidden from the naked eye. We work with nothing but the best-in-class manufactures to offer you a choice menu of capable products and devices to meet your project goals.
In 2012 the three prior CEO's of SpeakerCraft, Ken, Ed and Jeremy started inventing together again. These three partners reunited under the all too appropriate moniker, Origin Acoustics. Yes, the originals are back. They have returned to invent and create the worlds best sounding loudspeakers. Bringing an aggregate of over 100 years of experience to this effort, they are designing, developing and innovating new products and technologies that are sure to set the industry standard once again.
Atlona Advantage is our umbrella support policy developed to put the industry's most comprehensive protection package in your tool kit. It gives you all the confidence you can ask for to specify Atlona products. Each component in the Atlona Advantage has been designed to be an industry-best.
With more and more smart electronics playing a central role in our daily lives, they deserve an even smarter role at home or facility. Control4 has the mastermind solution, making it possible for virtually any appliance or device in your Milton home or business to intelligently communicate with another, from smart locks to lights, doors to drapes, and you the ability to control them, no matter where you are.
Your home/workplace should be designed to complement your needs. As your needs change throughout the day, your lighting should adapt as well; bright to read, but dim for computer use. Whether you are at home or at work, Lutron solutions provide convenient access to light control, creating a comfortable atmosphere to support your activities through the day.
Whether an action-packed blockbuster, a stadium concert or a quiet romantic comedy, Sonance home theater solutions deliver powerful detail and clarity for multi-channel film soudtracks and musical performances. Sonance has solutions for nearly every use whether it's your home theater, the backyard, multi-room audio and much more.
Savant transforms your Apple® iPad®, iPhone®, iPod touch® and even your traditional HDTV into your very own personalized control portal for everything that matters most in your life or business. Savant becomes your light switch, your thermostat, your personal media player, your on/off, open/close, up/down button from just about anywhere in the world. What was once complex and confusing technology is now progressively smart with Savant.

In 2002, we set out with a goal – to reinvent home audio for the digital age. Our vision was simple - fill every home with music and make listening a valued experience again. We're making it easy for everybody to listen to the music they love in every room of their home. To hear the songs they love, to discover new music they never knew existed, and to appreciate it all with the highest sound quality.
Not just a TV, not just a mirror – a TV MIRROR. Séura offers the best picture quality and 100% accurate mirror reflection. Beautifully, seamlessly and successfully integrate your television solution without hassle, the first time.
Screen Innovations® was founded in Ryan Gustafson's garage for one purpose, to completely change the projection landscape. We wanted everyone to be able to own the projection experience not matter what your room environment or budget allowed.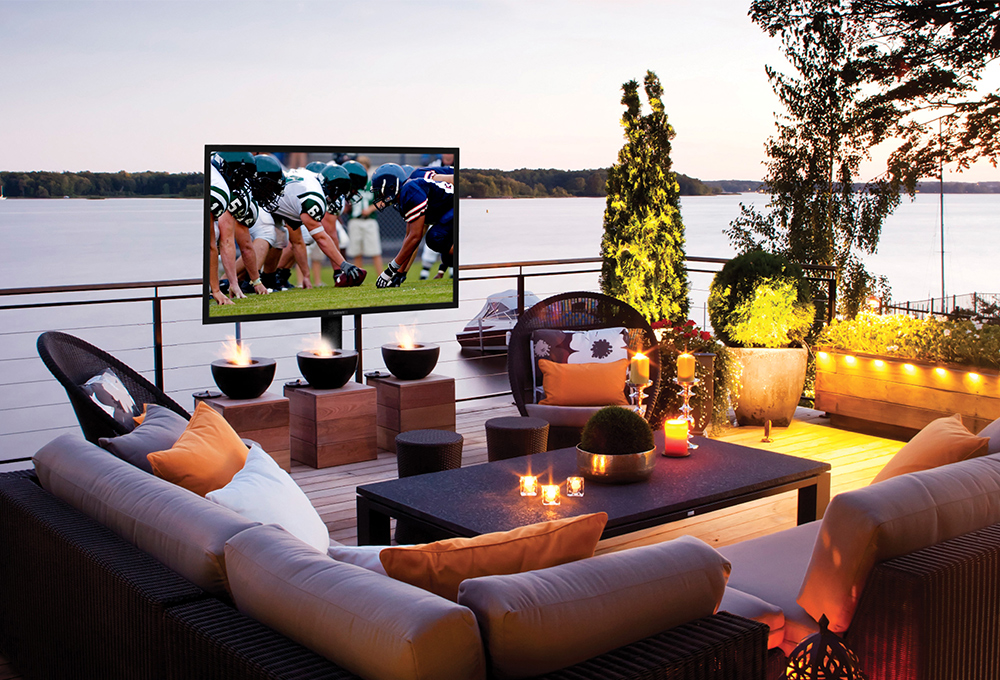 Designed for full-shade applications like a screened-in porch or covered patio, the SunBrite TV Veranda series provides the premium benefits of an true outdoor TV. With a 4K Ultra HD screen that is up to 30% brighter than a typical indoor TV, Veranda brings an incredible picture to outdoor shaded living spaces. This Veranda model includes built-in speakers, and SunBrite protects Veranda components with the same rust-proof aluminum exterior casing and a weatherproof cable entry system found on their more premium models.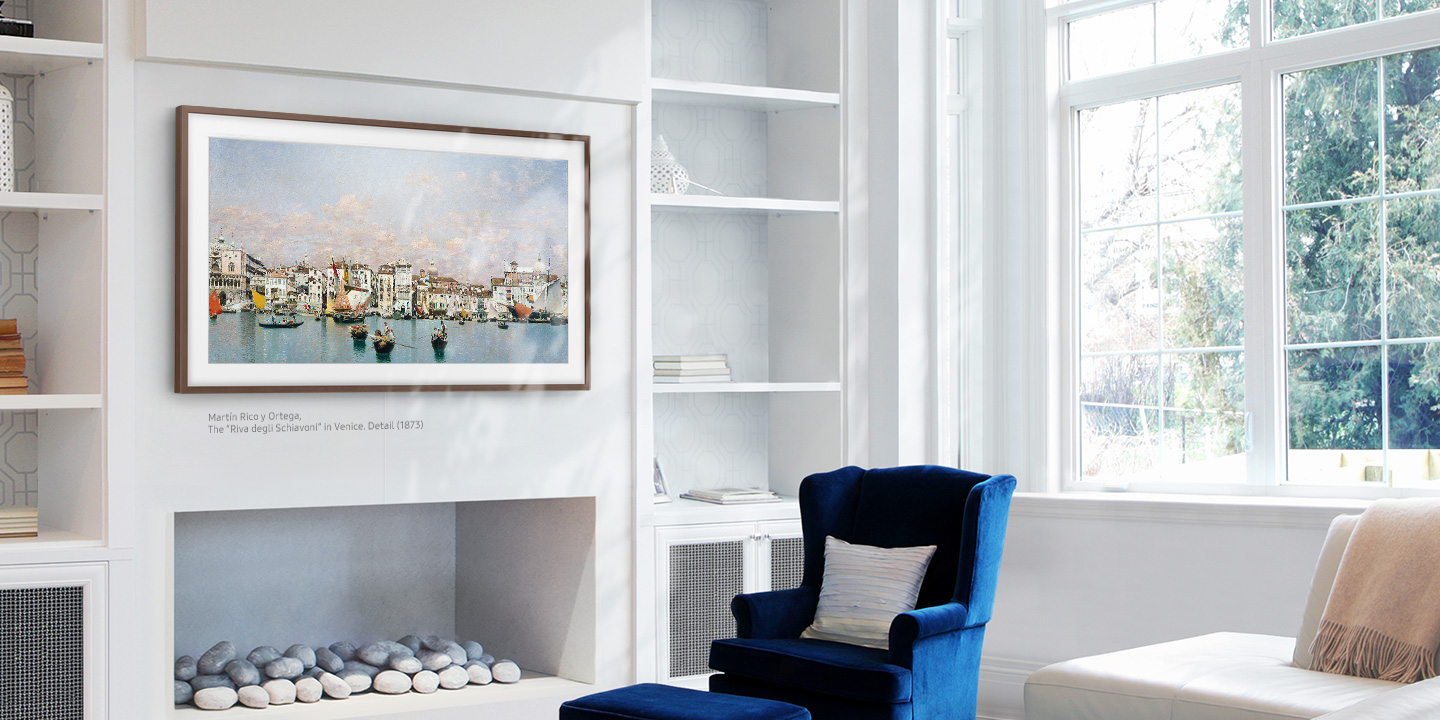 The most beautiful TV you've never seen. Introducing The Frame from Samsung - a revolutionary way to think about your TV. When you're not watching the brilliant 4K UHD TV with HDR, it turns into a beautiful work of art on your wall. With an array of paintings, prints, photos, and frames to suit every mood and style, The Frame TV goes beyond entertainment and becomes an expression of you.
The world's most advanced thin film transducer technologies, electrostatic and compact Folded Motion, in beautiful loudspeaker designs that deliver the ultimate in accuracy with style. The ElectroMotion Series establishes today's benchmark for loudspeaker price versus performance.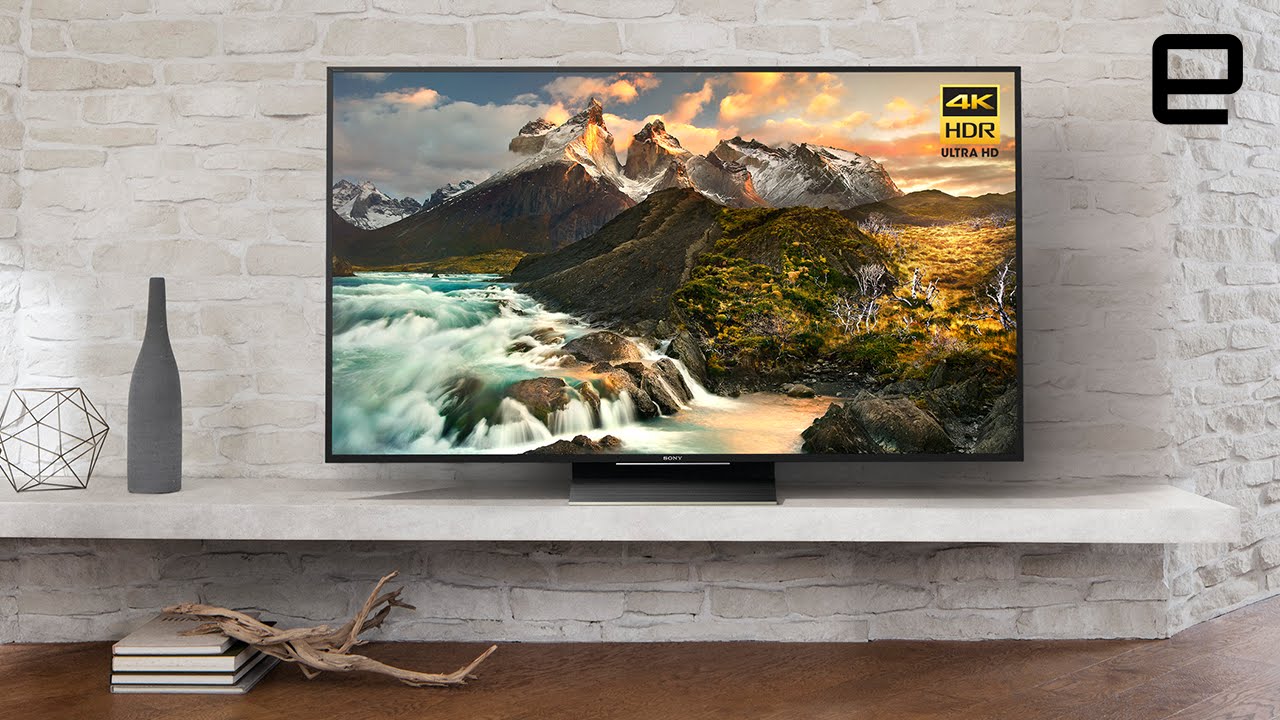 Picture quality so lifelike it's like looking through a window. Skin tones, lush landscape foliage and countless details come to life as the X-Reality™ picture engine optimizes the color, contrast and textures of each object individually. The X-Reality™ PRO engine adds unprecedented detail and delivers an infinitely broad spectrum of color by enhancing each scene, pixel by pixel, for our most true-to-life picture yet.