Installing a Smart Home System: Breaking Down the Price
Understand How to Budget for a Smart Home Before Installation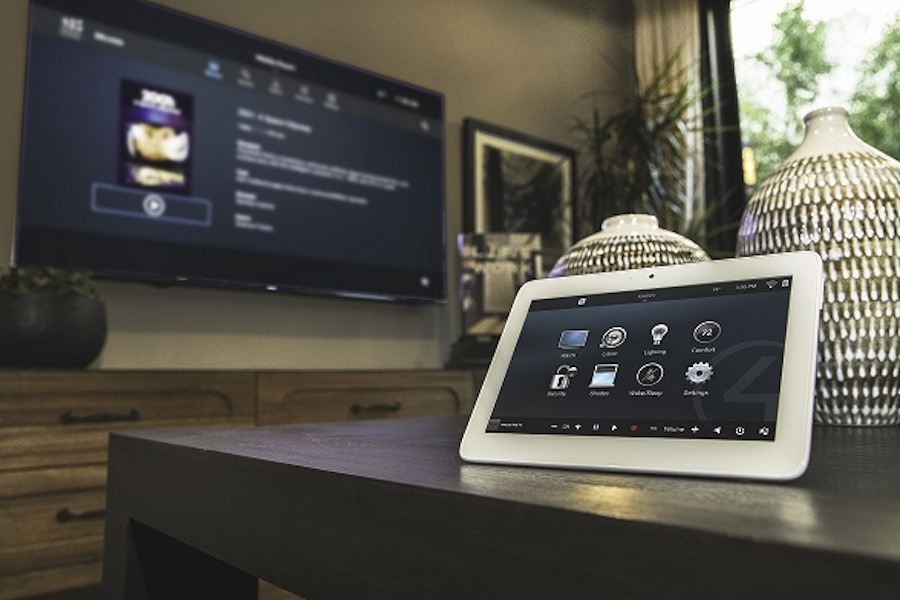 Today's technology works to make your life easier and more convenient. Devices like smartphones, smartwatches, and smart TVs make daily tasks easier. Smart homes automate your home life, protecting you and giving you complete control over your home. A smart home system can control things like your lights, shades, security, temperature, and more through elegant keypads and dedicated touchpads. But, if you're considering turning your Atlanta, GA home into a smart home, you probably wonder how much a smart home system costs.
SEE ALSO: Work With A Professional To Install A Smart Home System
Budget for a Smart Home
Pricing for a smart home system varies depending on a couple of factors, such as the size of your house, if you do a DIY wireless installation or hire a pro for a wired installation, what manufacturer you use, and how many devices you want. For example, you can sync technology like an Alexa to specific smart home devices for only a couple hundred dollars, while entry-level smart home systems typically cost between $2000-$5000. However, people can spend up to $100,000 for a fully customized system that controls their thermostat, blinds, lights, entertainment system, cameras, etc.
Breakdown of the Prices
When considering having a smart home system installed in your home, most of the cost will actually go to the infrastructure that keeps it all together. This includes the programming for your smart home control, hardwiring for all components, and a strong networking foundation. On top of that, you need to consider pricing for the following equipment:
Cameras
Door and Window sensors
Locks:
Lighting
Speakers
Motorized Shades
Control Devices (Keypads, Touchpads, etc.)
A Control4 or Savant system can start at $1600 but can be more than $50,000 after installation. With these smart home systems, you will be able to access all your smart home technology from one hub. A DIY system like Amazon Smarthome typically costs less but is much less secure, allows for less automation, and is compatible with less devices.

The price of installation costs $80-$100 an hour. The number of devices you are installing and the size of your house will determine how long installation will take. It may only take a few hours, but it could also take a few days.

Turning your home into a smart home is an investment, but the control and convenience will improve your day-to-day routine. With a smart home system, you'll be able to monitor your home's security, easily control your entertainment system, and save energy. A wired system may be more expensive, but it can control more with a faster connection and is much more secure.

If you have questions about how you should budget for a smart home installation in Atlanta, GA, contact us today. We can help you build your dream smart home and guide you through the process.

No video selected.