Why Your Restaurant Needs a Quality Sound System
Entertain Your Guests and Encourage Spending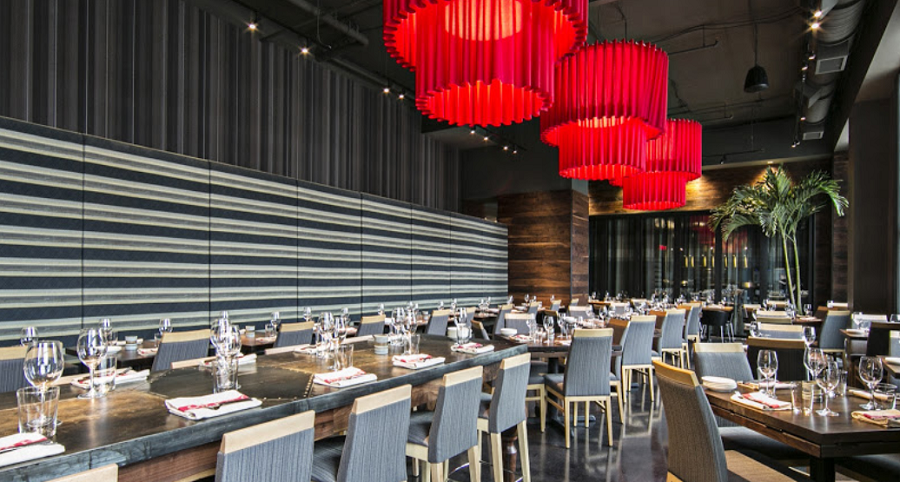 While your dining establishment's food, drinks, and cleanliness may be your main focus, your customers' entertainment is just as important. If you're looking for ways to entertain your Atlanta, GA restaurant's guests, our experts at Sunbelt Technology recommend installing a high-quality and easy-to-use restaurant sound system.
In this blog post, we dive into three major benefits you'll provide your customers and your business with the power of music thanks to a restaurant sound system. Let's get started.
SEE ALSO: Improve Client Satisfaction and Staff Energy with Restaurant AV
A Restaurant Sound System Distracts Customers While They're Waiting
What restaurant owner doesn't want to make their customers' experience at their dining establishment pleasant? Having a restaurant sound system installed on your commercial property can help distract and entertain your guests who are waiting for an open table. Playing upbeat music or playing audio from whatever channel you have your TVs set to can also help occupy customers waiting for their food to come out. This can make the waiting process feel a lot shorter!
Set the Tone for the Experience You Want Your Guests to Have
Music plays a significant role in creating the atmosphere you want your guests to experience when dining at your establishment. The genre of music you choose to play can complement your brand and set the mood for your customers as soon as they step into your restaurant.
Did you know that the volume you play your music at can also impact how your guests feel while visiting your restaurant? If you set the volume too high, your customers may have a hard time holding a conversation. However, if the volume is too low, guests may feel unsettled and not entertained. It's crucial to find the sweet spot when it comes to your restaurant sound system's volume!
Encourage Spending Behavior and Turnover with a Restaurant Sound System
Perhaps the biggest perk of installing a restaurant sound system in your eatery is having the ability to impact how your guests spend their time and money at your restaurant. If you care about fast turnover, play up-tempo music that encourages them to order and eat quickly. If you want to create a more intimate experience and encourage guests to spend more time—and subsequently more money—at your establishment, play soft and slow music.

A restaurant sound system provides far more for your business than just sound, and Sunbelt Technology is here to help you find a system that meets your needs and make the installation process simple. We also provide distributed video, lighting control, surveillance, and security solutions for your establishment.

Learn more about the benefits of a professionally installed restaurant system and other commercial technologies to improve your business operations by contacting our team! Give us a call, fill out our online contact form, or chat with an expert in the pop-up window below.

No video selected.