Installing a Home Security System?
Consider This Before You Take the DIY Route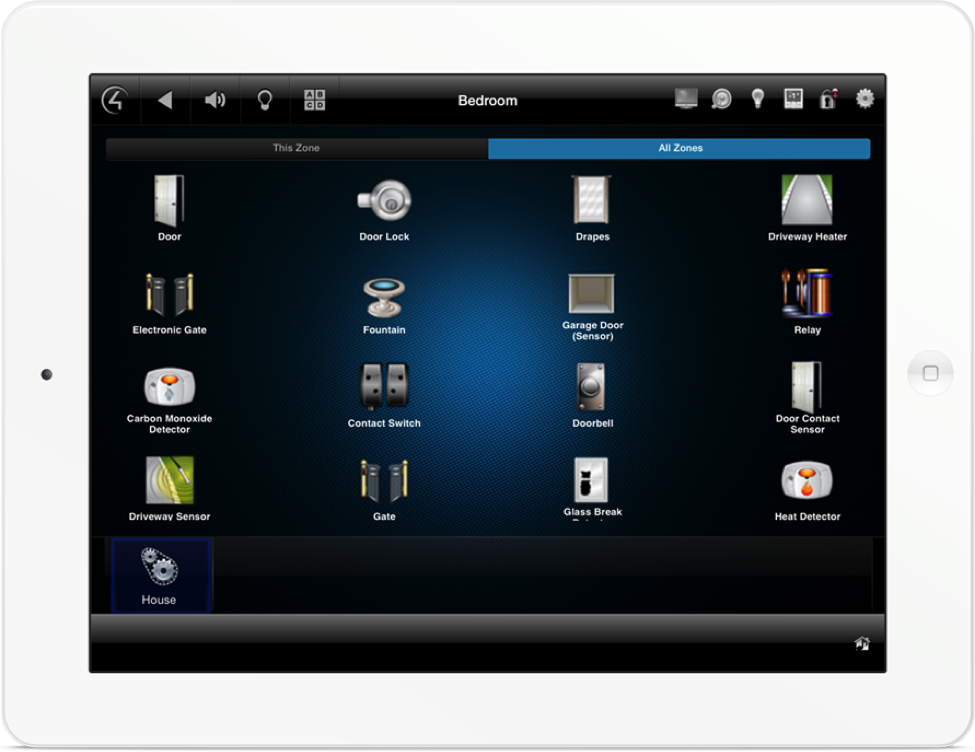 It's an unfortunate reality of the modern world, but we know that we need some type of security for our homes. You want to make sure your property is protected, that your kids are safe when they get home from school before you return from work, and that your pets aren't getting into any trouble.
Security goes beyond intruders and theft; you'll want to know when there's a water leak because a small drip that goes unnoticed can turn into an expensive repair later.
You might think that with the plethora of DIY home security and automation products at your local Best Buy, Home Depot, or on Amazon, that you can put together your own DIY solution for home security. If your needs are straightforward, the consumer DIY solutions may work for you. But if you have a larger home and property you may want the peace of mind that comes with knowing you're doing all you can to protect what you own and love, then you may want to look beyond the DIY approach.
If you want to full protect your Atlanta home and property and are considering a new security system installation, keep reading below before you hit that "buy now" button on Amazon.
SEE ALSO: Check Out How Easy It is to Manage Home Security with Control4 Smart Automation
Wired vs. Wireless
Most of today's consumer home security devices depend on a Wi-Fi signal and a connection to the internet so you can be alerted when something occurs. What if your router or internet service provider has a hiccup when an incident occurs? You may only find out well after the fact.
Professional home security systems typically have a main connection and a backup connection. Some systems use wired landlines as a main connection and use a cellular connection for backup. Enterprising intruders may cut a landline where it comes into your home, requiring a cellular backup method to be utilized. Cellular connectivity to a professional monitoring service center will protect your home in that instance because it's not simple to "cut" the wireless, cellular connection.
Battery Backup
If the power goes out, a DIY security system hub could be vulnerable if it's shut down completely without electricity or a backup. Sound, professionally installed security systems include a smart self-charging battery backup system that needs infrequent replacement. This intelligent system can also alert you of the battery status, so you know you're protected.
Battery backup and cellular wireless connectivity are two ways your security system will continue to work should unforeseen circumstances occur.
Sensors
Every home is required, by law, to have smoke detectors installed, but do you have carbon monoxide detectors in your Atlanta home? How about smarter motion sensors that detect motion but won't get triggered by your pet's movement? Consider what type of sensors you could use in your home that would allow you to monitor and react to specific occurrences. If these things are of value to you, then looking into a comprehensive, professionally installed security system is a good decision.
Integration
In today's connected world, having a system that only functions with itself isn't as valuable – or future proof – as a security system that connects with other home automation systems. If you want to instantly know which doors have been unlocked, what motion was detected by your security cameras, and whether your system is armed or disarmed, the capability to remotely access and manage your system dramatically increases its versatility – and also your peace of mind! Moreover, a system that can react to an occurrence - like turning on all the lights and sounding a siren to startle an unexpected intruder - delivers more value for your security dollar.

If you're ready for a professional security system installation that covers all the bases, visit our Atlanta showroom, call us today at (404) 236-0007 or reach out at our online contact page. We look forward to serving you.

No video selected.