Enjoy a Festive Barbecue Season with a New Outdoor TV
Have More Fun in Your Backyard While You Wait to Watch the Fireworks from Your Atlanta Home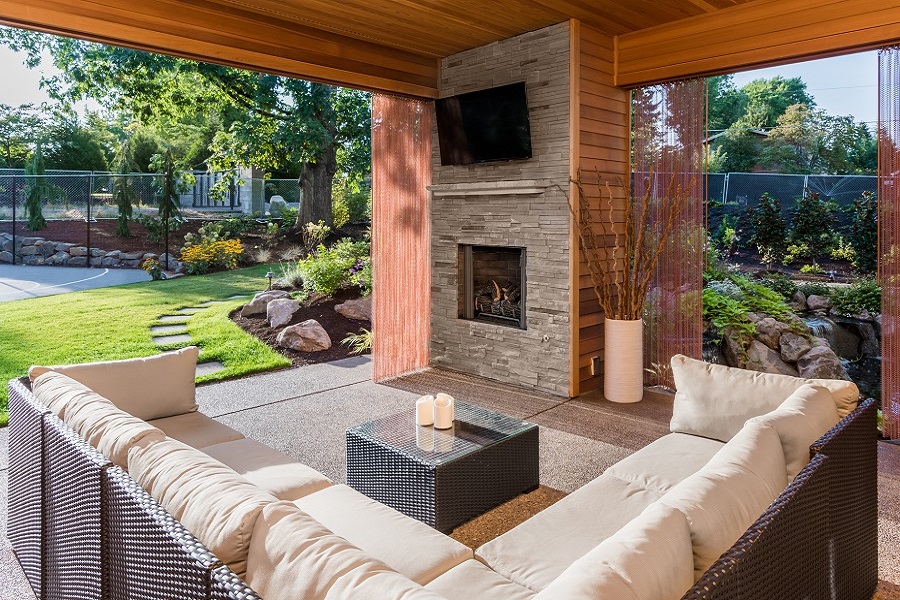 It's hard to believe, but we're mere weeks away from the Fourth of July. Time to start preparing for your backyard cook-out: Clean off the grill, mow the lawn, and, of course, by a new TV.

While you might think an outdoor TV would be a distraction from your outdoor festivities, the truth is they are a great way to enhance your entertainment options. You can grill while enjoying your favorite patriotic movie ("Independence Day," perhaps?) or watching the Braves baseball game. After the holiday has passed, you can use your new TV with your family or friends as you sit out under the stars on a warm night.

If you're still not convinced, keep reading to find out more about all the ways outdoor TVs can benefit homeowners in Atlanta, GA.

SEE ALSO: How Outdoor Speakers Help Bring Fun and Entertainment to Your Yard

OUTDOOR TV BASICS

Our brand of choice for outdoor TVs is SunBrite. SunBrite's outdoor TVs are tailor-made to handle the worst weather conditions while still delivering stunning picture quality. SunBrite has three outdoor TV models for use in different placements and situations: The Veranda Series, the Signature Series and the Pro Series.

They each have their own unique specifications, but we can start with what all three SunBrite models have in common. All three models have been designed with protection against rain, snow, humidity, dust and insects. SunBrite stands behind the quality of their work; they offer a warranty covering normal use for one year for the Veranda Series and two years for the Signature Series and Pro Series. Finally, the outer shell of all SunBrite outdoor TVs are made from powder-coated aluminum for increased durability.

WHICH SUNBRITE MODEL IS BEST FOR YOU?

There are some key differences among SunBrite models to keep in mind. These differences start with where the TVs are meant to be placed. The Veranda Series is made for fully shaded areas like your patio or sunroom. By contrast, the Signature Series works best in partial shade while the Pro Series is the toughest model since it's made to work in full sunlight.

The different uses for the different models include how bright the screens are (outdoor TVs need to be extra bright to compensate for glare). The Veranda Series is about 50 percent brighter than a typical home theater TV, while the Signature Series and Pro Series are up to three times as bright as comparable indoor TVs. Because it's designed for partial shade, the Signature Series includes a commercial-grade antiglare screen; the Pro Series screen uses similar technology while adding some features to compensate for the extra heat from direct sunlight.

Of course, with any TV you want to know how good of an image you're going to get, and SunBrite is no slouch in this regard. You get 4K UHD picture quality with the Veranda Series and Signature Series; the Pro Series outputs images in standard HD.

Lastly, each line works in a slightly different operating temperature range. The Veranda Series can handle temperatures from -24 to 104° F, the Signature Series rated for -24 to 122°, and the Pro Series having the broadest range at -40 to 122°.

If you want an outdoor TV installed in time for your Fourth of July events, now's the time to call. You can reach us at (404) 236-0007 or by filling out our online contact form.

No video selected.