3 Signs Your Business Needs an Audio Upgrade Now
If the Audio System in Your Atlanta Business Is Too Unwieldy to Manage, Doesn't Let You Use Multiple Zones or You're Not Drawing in Customers, It's Time for a Change.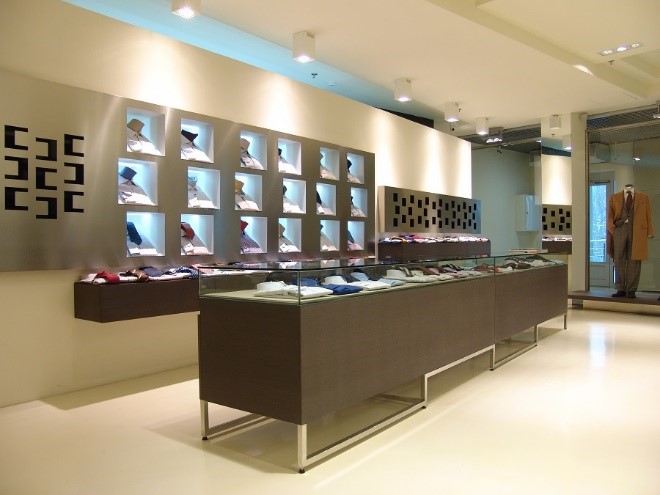 Whether you operate a busy sports bar, a retail outlet or a quiet professional office, there's no underestimating the power and utility of a commercial audio system. Music makes your establishment more enticing, helps set the mood for your employees and customers alike, and can be used as part of your marketing and advertising strategy.
That said, not all audio systems are created equal, and you could be missing out on powerful features if your system was installed some time ago. That's why we've put together this list of critical signs to watch for that indicate it's time for your Atlanta business to invest in a modern commercial audio system. If you've experienced one of these indicators, fear not; we have the ideal fix for you.

SEE ALSO: Visit our showroom to see and test drive the latest automation systems

YOUR SOUND CONTROLS ARE WAY TOO COMPLICATED TO MANEUVER

Time is a precious commodity when you're running a business, so spending minutes trying to get your audio system to work properly is a luxury you can't afford. If your sound system requires you to juggle multiple remotes or to change the volume or other settings on individual speakers, you can do better.

With a state-of-the-art commercial audio system, you can control your entire system from a single device. You can turn the entire system on or off, change audio sources and make other adjustments in seconds instead of minutes. This way, you can get back to work quickly.

YOU'RE STUCK WITH ONE SONG SELECTION AS OPPOSED TO MULTIPLE SONGS IN MULTIPLE ZONES

No matter what business you're in, you don't want the same audio playing at the same volume level throughout your business; some areas may be appropriate for quieter sound, while you may want the audio to stand out in some spots. It may also be beneficial to have different audio sources playing at different times or in different spaces. (This is particularly true of restaurants and bars.)

Older systems may not let you adjust audio within different portions of your business, but it's easy with newer commercial systems. You'll be able to use different audio sources in different zones, and you still get the same simple, centralized controls we just talked about.

CUSTOMERS AREN'T COMING THROUGH THE DOOR

Audio can be a powerful draw for customers; some instrumental or classical music playing overhead sets a calming mood for dining, whereas more upbeat tunes or the sounds of the big game can lure customers into retail stores or sports bars. You can also install an outdoor audio system for your business to sound welcoming and attract potential visitors from off the street. If you aren't using audio as part of your marketing efforts, potential customers may be passing you by.

Modern commercial audio systems make strategically deploying music around or outside your space simple. And with the ability to create different sound zones, you won't have to worry about the outdoor audio overwhelming the interior areas of your business.

Don't wait to upgrade your business' existing audio system; waiting could be costing you significant amounts of time, money and other resources. To find out more about our commercial audio solutions, call us at (404) 236-0007 or reach out to us online.

No video selected.