Rising Stars Reveal Growth Secrets
In the first-ever Rising Stars list, 25 integrators reveal how they are growing revenues. Hint: There is no set-in-stone formula.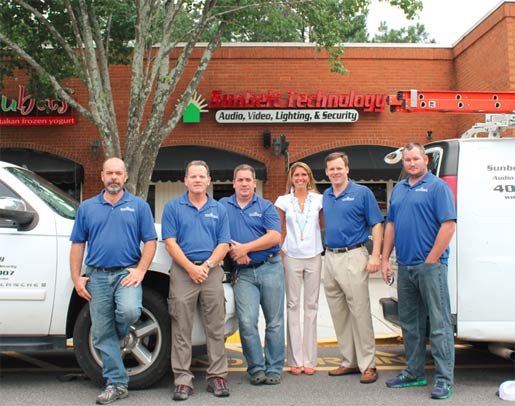 How They Did It: Making connections with his alma mater has helped owner Wes Bradshaw grow the business. "We got involved with the University of Georgia alumni and have been voted as one of the Fastest Growing Top 100 Companies the past two years. The connections, networking and marketing around that event and award have really helped target potential clients around the Atlanta and Athens area," he says.
Meanwhile, the switch to architectural speakers without bezels has been fruitful from a quality and profit standpoint. "We also became SpeakerCraft dealers and the lifetime warranty has helped close a few more deals," he adds. The company's home theater business has grown primarily due to an upgraded showroom that showcases motorization, namely shades and film screens. So far this year, Sunbelt's home theater business is up 40 percent.
Regarding IT, Bradshaw says, "We finally took the plunge on offering networks to all our clients and selling more Apple-based systems," he says.
Sunbelt Technology
Location: Atlanta
2013 Growth Rate: 30%
2010 Revenues: $957,261
2011 Revenues: $1,226,505
2012 Revenues: $1,511,322
Years in Business: 6
Employees: 7
2012 Installations: 100 residential; 10 commercial
Highest Growth Categories: IT (50%); Control (100%); Security (25%); Recurring Revenue (25%)

No video selected.